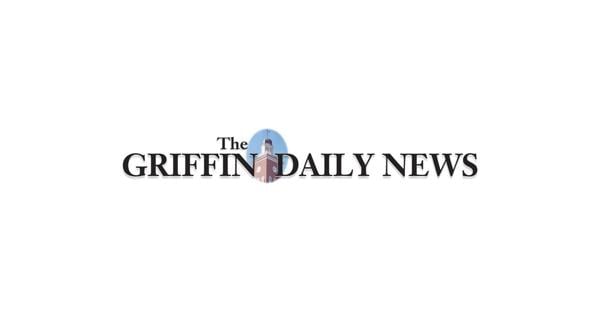 Watching birds and catching fish | Opinion
At the Sportsman Club meeting last Tuesday, Raymond English said he thought I was talking about a Mississippi kite when I wrote that he had seen a swallow-tailed kite.
He told me he had seen the Mississippi Kite once and needed to get more information about it. Then me too.
I'm not sure I've seen one before, but maybe. Griffin is right on the edge of their territory and they are rare here. They look like the hawks that are common here, and I may have confused them. Sparrowhawks are actually American Kestrels, a type of falcon rather than a falcon.
The Mississippi kite is a bit larger, with a body length of about 14 inches and a wingspan of about 30 inches compared to a sparrowhawk which has a body of 12 inches and a wingspan of about 24 inches. .
Sparrowhawks have more brown, while Mississippi kites are more gray, but young kites have more brown with bars, so they look a lot like sparrowhawks.
Mississippi kites do not have a forked tail which makes the swallow tailed kite stand out. Interesting fact: Mississippi kites often build their nests near wasp nests. Perhaps wasps help protect young birds.
Right now, males of all species are in full mating color, so they really stand out. The male bluebirds in my garden are very colorful, but some will fade over the next few weeks as they mate and nest.
I will be looking for them and other interesting birds this spring. It's much easier to research new bird sightings now that we have the internet. It's quick and easy compared to old field guides I've used for years.
Last Sunday, 14 members of the Spalding County Sportsman Club fished our March tournament at Lake Oconee. After fishing from 7:30 a.m. to 3:30 p.m., we brought in 37 largemouth guardians over 14 inches at scales. There was a five fish limit and two anglers didn't weigh a keeper.
My five at 12.68 lbs won and I had a big mouth 5.04 lbs for big fish. Raymond English had four weighing 9.40 pounds for second place, Wayne Teal placed third with four at 7.68 pounds, George Roberts had four at 7.22 pounds for fourth and Niles Murray placed fifth with four weighing 7.13 pounds.
Will Mclean fished with me and we started on a grass bed. I had a feeling it would produce a fish. That's because I caught a keeper and a short fish on a swim jig within a few throws. Then it became difficult because the sun came on the water.
Around 10 a.m., Will threw alongside a dock and took a bite but missed. He got that fish hit twice more, hooking a good keeper on the third bite.
My next fish hit my trembling head worm near the boat and when I set the hook it came out of the water. The hook came out of his mouth in the air but fell into the boat. Some fish are just meant to be caught.
At noon, we only had these three in the tank so we decided to change tactics. We went to a small main cove in the lake from the small but larger cove where we were fishing.
It had deeper waters and was closer to the main river. I was hoping this would mean more fish had left their winter homes.
On the tip of the creek, a pile of deep brush produced my third keeper, the one who barely touched the 14-inch line on the keeper backboard. Then my fourth keeper hit my shaking head from a small bed of grass inside the point.
Will took out his second keeper from the next bed of grass, then we both caught some kickbacks. As I entered the creek I noticed a waypoint on my GPS and remembered there were piles of rocks in 12-15 feet of water. A few casts produced a few short fish for them, and then a two-pounder hit my shaking head. I had a limit at 1 p.m., but with the bare sitter I figured I was only about seven pounds.
I pushed the crank and crossed the mouth of the creek around it again and saw another bass boat coming. Sure enough, Zane and JR stopped at the point I had just left and started fishing. Will and I fished around the creek towards them and caught a few more small fish.
When we met Zane and JR, with them on one platform and us on the next, I threw my shaking head towards the platform and a bass hit it. When I set the hook I started screaming for the net, a big fish appeared in the water and tried to run under the dock.
The AI ​​fought it I thought back three years to another tournament and a similar day. At another dock I hooked a big fish, pulled it three times off the dock post and brought it back within a few feet of the net. Then my line slackened; the fish just fell. This fish weighed eight pounds each piece.
As I pulled this fish up for Will to cool the net below, my hook came out and flew over the boat.
I felt sick for a second and then Will lifted the net with the 5.04 pounds in it. Talk about a fish that was just meant to be caught.
Will said the fish was really his, so I gave it to him – right after the weigh-in.
We fished the rest of the day and landed several more short fish, and I had two more keepers on a trembling head worm.
I shot three times, including the first fish I caught that morning.