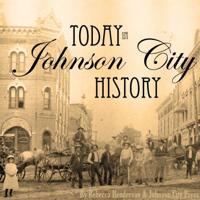 Today in Johnson City History: December 28 | Life
December 28, 1900: The Knoxville Sentinel reported, with a date from Johnson City, "The efforts of the Cumberland Telephone Company (sic) to secure a franchise from our city council are not yet very successful."
The Knoxville Sentinel is now published as the Knoxville News-Sentinel.
December 28, 1911: The Comet announced that the Reverend Frank Thompson, Minister of First Christian Church in Bristol, announced his resignation on Christmas Day. "He is leaving the ministry for the time being to devote himself personally to Ms. Thompson's extensive business affairs in Pine Bluff, Ark., And will begin his business career Jan. 1. His resignation was a surprise. … He recently married a wealthy widow from California.
December 28, 1917: The Johnson City Daily Staff reported: "Mr. and Mrs. FB St. John, Lieut. Frank St. John, Miss Louise St. John, Gertrude Williams and Love St. John and Mrs. Harris Wofford were the guests of Mr. and Mrs. Allen Harris on Wednesday evening at a beautifully organized dinner. Christmas greens were the decorations that implemented the Christmas program. "
December 28, 1921: A century ago today, the Journal and Tribune reported entertainment news with a date from Johnson City. "The new DeLuxe cinema, which opened its doors with cinematographic films last week, has benefited from a splendid sponsorship. Yesterday afternoon and evening, the first vaudeville program was set up, in connection with the images, and a full house hosted each performance.
"Director Bert English says he intends to have regular vaudeville performances and also place Johnson City in line for the best stage productions. The theater itself, built by MB McCartt, has the distinction of being the largest performance hall in the country in proportion to the population. It has a capacity of 2,100.
The Journal and Tribune was a newspaper published in Knoxville. It ceased publication in 1924. We do not have access to any newspaper published in Johnson City in 1921.
December 28, 1923: With a date from Johnson City, The Journal and Tribune reported the death of Thomas Young Patton. Mr Patton was 81 years old and had recently died at his home near Milligan College after a long illness. "He was one of the oldest settlers in Carter County (sic)." Ten children survived him.
As mentioned in the above article for 1921, the Journal and Tribune was published in Knoxville.
December 28, 1946: 75 years ago today, the Johnson City Press-Chronicle reported that "the windshields of two motor vehicles were smashed yesterday after striking a metal weight suspended from a cord hanging from an overhead power line at 1215 Fairview avenue (sic) in the Carnegie addition, investigators, patrol officers Arthur Merritt and HM Conner have reported. "
"One machine was driven by a representative of the Feathers Furniture Company, and the other was operated by Art Bowman of the city. A driver managed to collect $ 10 from an involved youth to cover damage to his windshield. No charges were laid against the two boys who officers said were playing with weight.
Ten dollars in 1946 now has an approximate purchasing power of $ 142, according to www.in2013dollars.com.
December 28, 1958: The Johnson City Press-Chronicle reported the news of the death of a prominent merchant. "Fred C. Wallace, well-known Johnson City merchant, died at Memorial Hospital at 11:30 am yesterday from prolonged illness."
"Wallace, who resided at No. 1 Cumberland Apts., Has been associated with the clothing business here for 36 years. "
"A native of Knox County, he has been a business partner of the Thomas Men's Shop and Thomas Ladies Shop stores for the past 36 years."
"He was a member of F&AM Lodge 486 and had been a member of Central Baptist Church for 37 years.
"The survivors are the widow, Mrs. Ruby Remine Wallace; one sister, Mrs. Maude Brewton of Knoxville.
"Appalachian Funeral Home is in charge. "
December 28, 1963: The Johnson City Press-Chronicle reported: "Fred Bacon, 40, Rt. 8, Jonesboro, allegedly suffered a concussion when he was injured yesterday in a car crash on the Kingsport-Johnson City Freeway.
"The bacon was listed in fair condition at Memorial Hospital last night."
Jonesboro was spelled this way in 1963.
The Kingsport-Johnson City highway is now known as North Roan Street.
Memorial Hospital was the forerunner of Johnson City Medical Center.
December 28, 1971: Fifty years ago today, according to an article with the signature of Kay Wilkins and a date from Elizabethton, the Johnson City Press-Chronicle reported: "A fire in the city center here practically destroyed two buildings and inflicted casualties. estimated at nearly a quarter of a million. dollars. "
"The fire started in a bathroom at the back of the Western Auto Store and quickly spread to the neighboring building, C&L Store, both located on Elk Avenue. "
"Beryl Hyder, owner of Western Auto, said one of her employees entered the washroom shortly after 11:30 am and discovered the room on fire. Authorities speculated that a discarded lit cigarette started the fire. "
"He said the flames quickly spread to a nearby staircase, from the upstairs balcony where about 400 tires were housed, causing intense heat."
"All of the adjacent stores along Elk Avenue were then evacuated."
"The Elizabethton Fire Department arrived within minutes and began to fight the blaze. "
December 28, 1996: Twenty-five years ago today, in an article signed by Robert Houk, the Johnson City Press reported: "The name on the door may change, but the door to the 1st District Congressional Field Office will remain the same." place.
Representative-elect Bill Jenkins said on Friday he would move into the same Kingsport office that retired Representative James H. Quillen has called his district headquarters for nearly three decades. The move will officially take place when Jenkins takes the oath. January 7.
Jenkins also appointed Bill Snodgrass, a former consultant to the state's Department of Education and former assistant faculty member at East Tennessee State University, as director of its field office. Snodgrass is a graduate of ETSU, where he obtained a doctorate in educational leadership and policy analysis.
"Our goal for the Field Office is to continue the excellent work being done by Congressman Quillen's staff," Jenkins said. "
"The elected member of Congress said that" Snodgrass' professional credentials and exemplary experience make them an excellent choice "to serve as a representative in the field."
Sources: