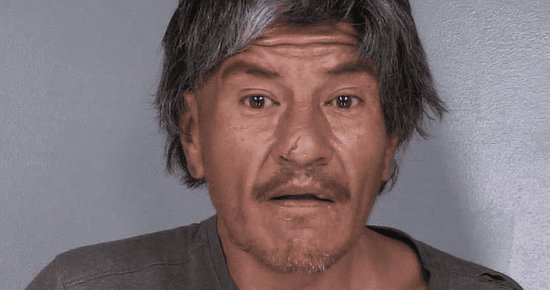 Throwing Knives, 14 Grams of Methamphetamine Seized in McKinleyville Traffic Stop Arrest, Sheriff's Office Says | Lost Coast Outpost
Humboldt County Sheriff's Office Press Release:
At approximately 1:47 a.m. on July 17, 2021, Humboldt County Sheriff's Deputies on patrol in the US 101 and Central Avenue area near McKinleyville observed a vehicle driving with a suspended registration.

As MPs attempted to conduct a traffic check on the vehicle, the driver of the vehicle did not give in and continued to drive on US 101, exiting at Murray Road. MPs chased the vehicle to Windy Road, where the driver eventually gave in.

The driver has been identified as Henry Calvin Aubrey III, 52. Aubrey had a suspended license and was on probation with a search clause. During a search in Aubrey to arrest, MPs located three concealed throwing knives and more than 14 grams of methamphetamine.

Aubrey was incarcerated in the Humboldt County Correctional Center for carrying a concealed dagger or dagger (CP 21310), driving under the influence of alcohol (VC 23152 (A)), try to escape from a pursuing officer (VC 2800.1 (b)), possession of a controlled substance (HS 11377 (A)), violation of probation (CP 1203.2 (a) (2)) and drive with a suspended license (VC 14601.2 (A)).

Anyone with information about this matter or related criminal activity is encouraged to call the Humboldt County Sheriff's Office at (707) 445-7251 or the Sheriff's Office Crime Information Line at (707) 268 -2539.