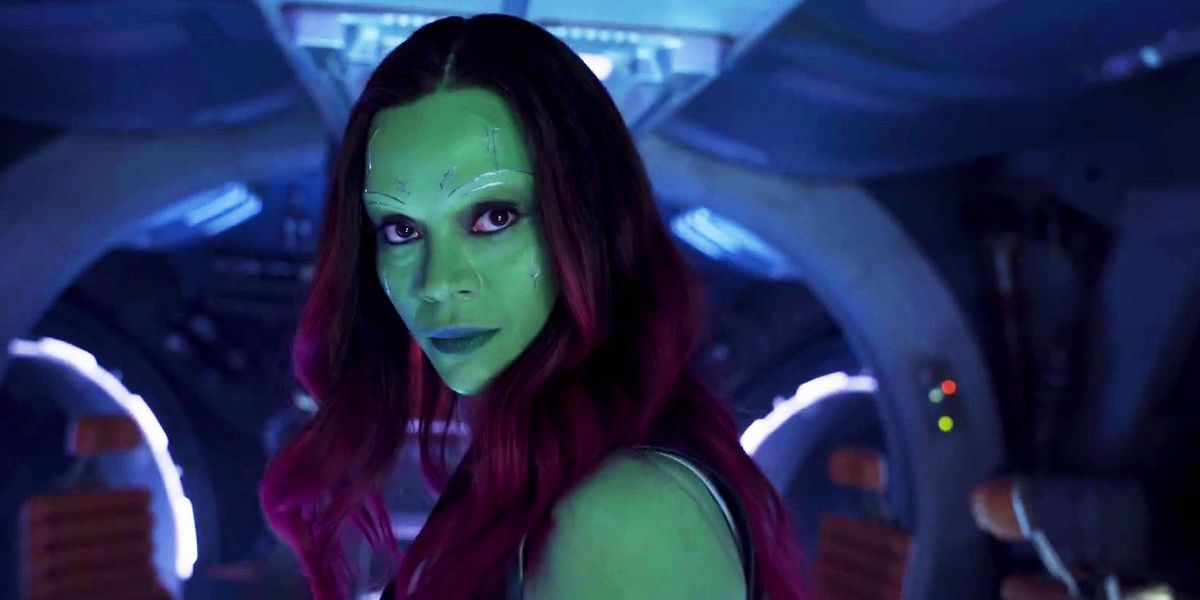 REPORT: What if? The episode features Gamora hunting an Avenger
An episode of What if… from Marvel? The animated series would see Guardians of the Galaxy Gamora go after one of the Avengers.
New report claims episode of upcoming Marvel movie What if…? the animated series on Disney + will feature Gamora chasing Iron Man.
As revealed by The Illuminerdi, the episode will see Gamora – who the report says will wear an outfit similar to the one she wore in guardians of the galaxy and Avengers: Endgame – test his skills against Tony Stark, which would be the first time the Marvel Cinematic Universe versions of these two characters interact on screen. However, why Gamora has Iron Man in her sights has not been revealed.
RELATED: The LEGO Set Confirms Iron Man in What If …? Thor: The Story of Ragnarok
Scheduled to premiere in August, What if…? will explore alternate outcomes in the MCU, such as T'Challa becoming Star-Lord and Thor traveling to Earth to throw a party instead of being exiled there by his father, Odin.
The series will also star Jeffrey Wright as the voice of Uatu the Watcher, who will be the series narrator. Wright had previously teased that Uatu "starts out as an observer", but becomes "more constrained by what he watches". It was also revealed in December that the late Chadwick Boseman had recorded several episodes of What if…? before his death, which includes the aforementioned Star-Lord episode. An earlier report also revealed that Robert Downey Jr. will not be voicing Iron Man on the show.
Created by AC Bradley and directed by Bryan Andrews, What if…? stars Jeffrey Wright, Samuel L. Jackson, Hayley Atwell, Chadwick Boseman, Tom Hiddleston, Michael Rooker, Chris Hemsworth, Dominic Cooper, Jeremy Renner and more. The series will air in August on Disney +.
KEEP READING: A Leak What If …? Concept art reinvents Marvel's greatest heroes and villains
Source: The Illuminerdi
Loki Explains MCU Time Travel Better Than Avengers: Endgame Did