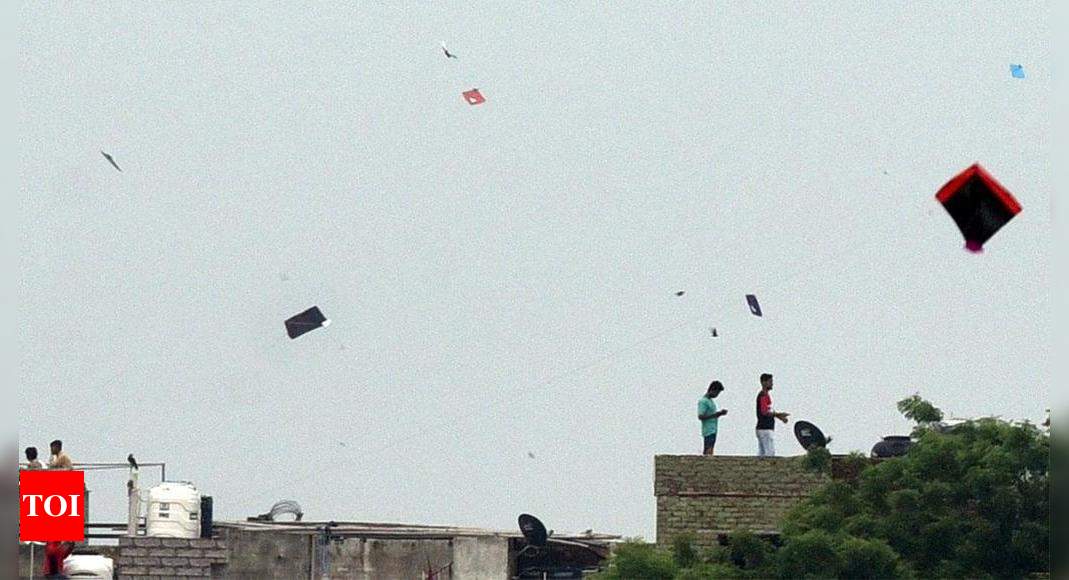 Mumbai: 726 injured birds rescued after flying kite over Makar Sankranti | Bombay News
MUMBAI: A total of 726 injured birds were rescued during the three days of
kite flying
from January 14-16 in different parts of Mumbai by activists from various bird rescue centres.
Mitesh Jain, Honorary District Animal Welfare Officer of the Animal Welfare Board of India (AWBI), told TOI, "We have been meticulously counting injured birds in almost all bird rescue centres. The 726 injured birds rescued include crows, pigeons, koels,
kites
, gulls, and even owls, among others.This shows that just for the temporary pleasure of flying kites, we, the humans, cause serious damage to the avian species.
He added that if they were to add the number of birds killed after being cut by the sharp manja (thread) or trapped in the meshes of the manja, the total number exceeds 1,000. "We had called people before the start of Makar Sankranti not to fly kites. There is some awareness in this regard, however, many others still indulge in kiting without realizing that their action can cause permanent damage the wings of birds," said Jain.
Bird camps in western suburbs like Kandivali and Malad reported the peak number of bird injuries at 230 and 170 cases respectively.
The detailed breakdown of birds rescued from the city's bird camps is given below:
Total number of injured and rescued birds
– 726
List of birds rescued by Mumbai camps in the last three days (January 14-16)
VIRAR
Sheetal Nagar (W)
Karuna Trust Virar (365 days) – 9819477042 / 9273910004
21 cases (14-16 January)
BAYANDER (F)
Ahinsa Charitable Trust (365 days) – 9821391283 / 9821429504 / 9820372727 / 9821359599 / 9221346115
7 cases (January 14)
Jain Alert Group 52 Jinalay
25 cases (15-16 January)
BAYANDER (E)
Jivdaya Steel Association (365 days) – 9321503820 / 9321503825
82 cases (14-16 January)
MIRA ROAD
Ayyapa Poonam Vihar Temple
Jivdaya Parivar (365 days) – 98 20 974447 / 98206 84550 / 9987788861 / 9987577495 / +91 76662 48017
6 cases (14-16 January)
Vinay Nagar
UDAAN – 7718060066 / 8898116544 / 9821280604
30 cases (14-16 January)
KANDIVALI
Save the birds – 8451899899
230 cases (14-16 January)
SICK
Jivdaya Abhiyan Malad Foundation (365 days) – 8828261212
170 cases (January 13-17)
GOREGAON
Jawahar nagar (W)
Aasha & Samkit Group – +91 99879 29223 / 9076388362 / 9892465888
35 cases (14-16 January)
CITY SPEAKS
Vardhman Sanskar Dham – 9820928457 / 9619725637 –
53 cases (14-16 January)
CHARNI ROAD
Bhuleshwar
Shree Jain Alert Group – 93232 45688 / 9821517100 / 9869672417 / 9323791036
10 cases (14-16 January)
MARINE LINES
Chira Bazaar (Route Jss)
Shree Jain Alert Group
9323237582 / 7977353745 / 9869138767
/ 9869388345 / 9619472708
57 cases (14-16 January)