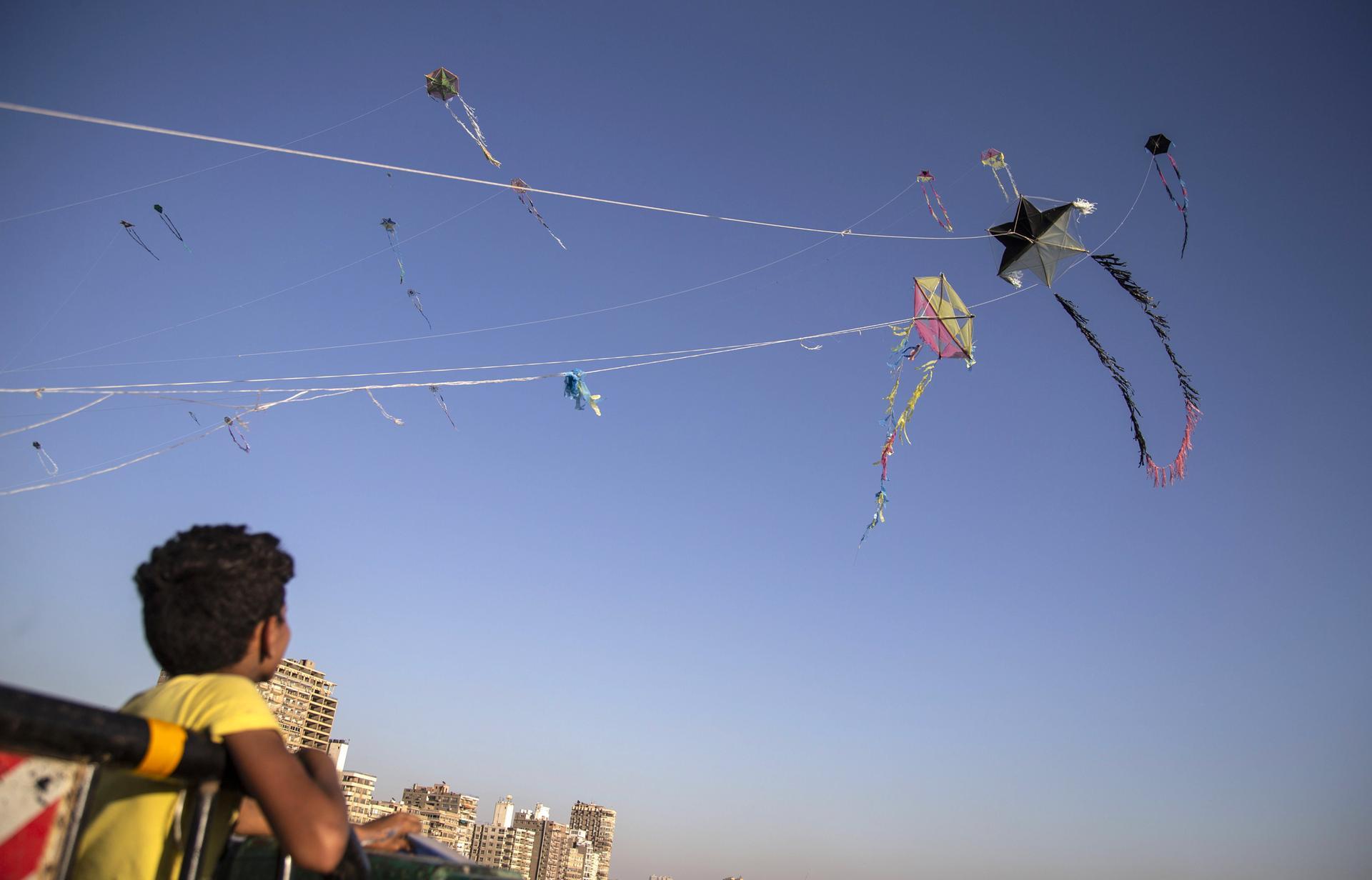 Midsummer Dream: Kite Flying in Egypt

Midsummer Dream: Kite Flying in Egypt
A familiar friend to all Egyptians is the blue-tinged sky: on a blustery summer day, cheerful paper kites dot the Egyptian skies. Held on by a thin string, children steer their kites and watch them float, dive and swim through the air.
Kite flying isn't new to the Egyptian skies, kites have graced neighborhoods all over Egypt, from bridges over the Nile to highways and busy streets: young boys and girls can be found on rooftops skyscrapers flying their kites.
The activity became increasingly popular during the COVID-19 lockdown in March 2020. When boredom hit and loneliness prevailed, young Egyptians found a new outlet that became solace amid global shutdown.
It quickly became the citizens' favorite pastime; it has kept people of all ages and walks of life away from their phones. The evening sky became crowded with kites, and to allow visibility at night, the kites often stuck tiny battery-powered bulbs onto the frames.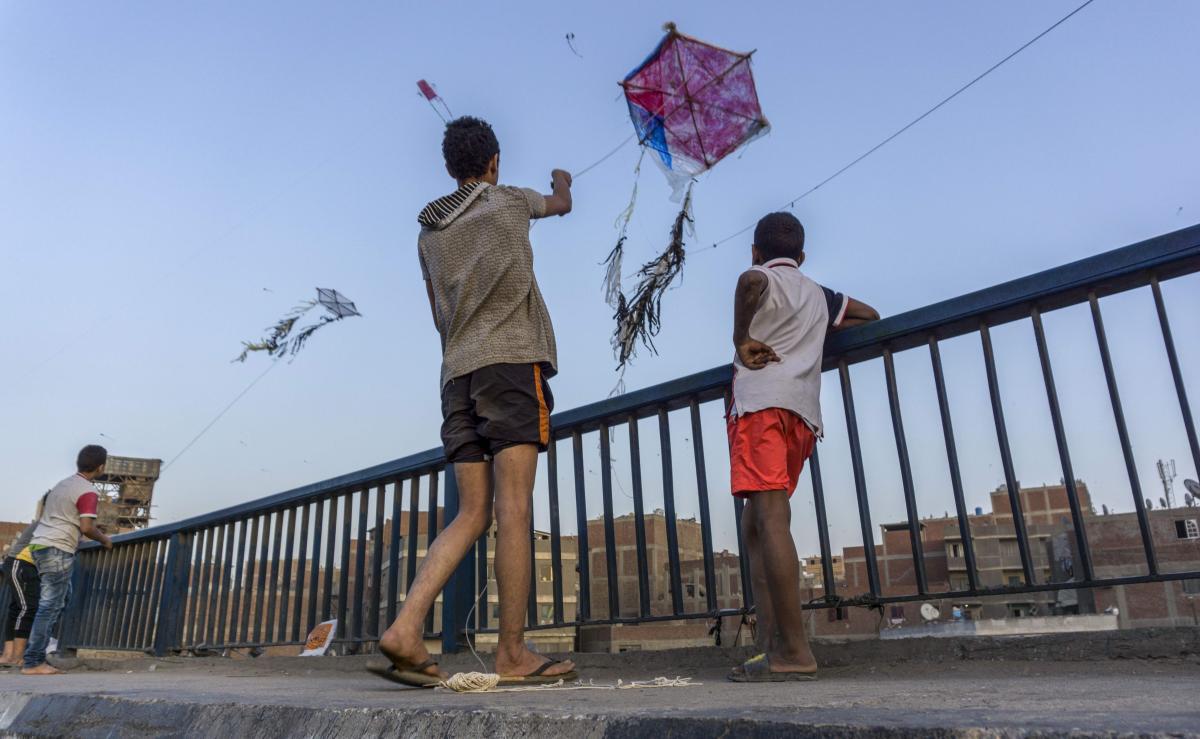 Selling kites at this time became a profitable business and street vendors were taking over the country. Prices varied from vendor to vendor as they largely depended on how a kite looked. Kites with colorful patterns and attractive designs often went up to 200 EGP (11 USD).
Kites that featured Egyptian soccer star Mohamed Salah were often priced higher. Strings for larger kites, which were up to 200 meters long, were sold for up to 35 EGP (2 USD). Reportedly, carpenters who were affected by the COVID-19 outbreak also started selling and manufacturing kites during this time.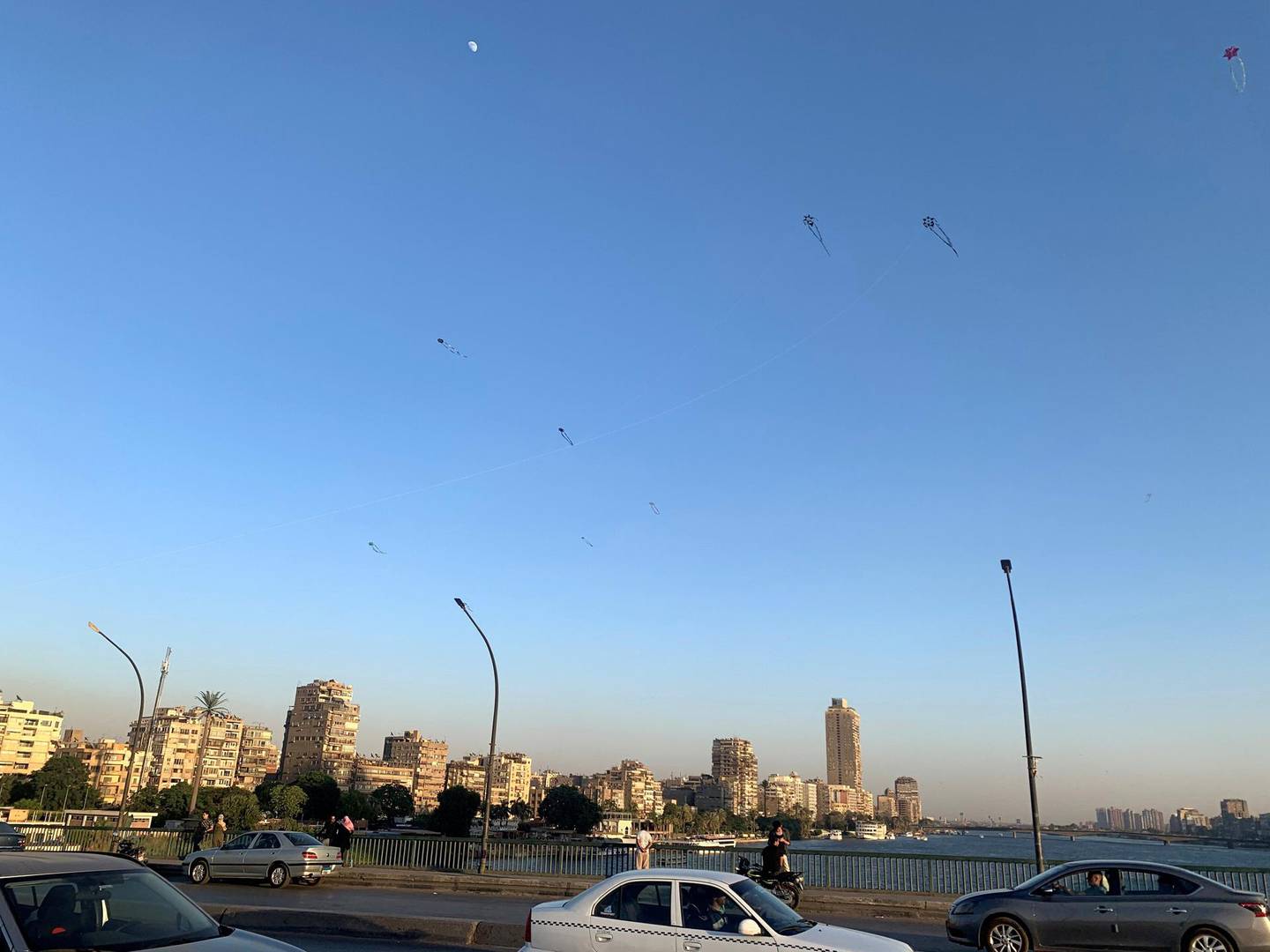 Unfortunately, the Egyptian government has cracked down on the kite for safety reasons. In June 2020, Khaled Abu Taleb, a member of the parliamentary defense and national security committee, said that "kites could be used to threaten national security", because he explained that they could be equipped surveillance cameras.
Local authorities in Cairo and Alexandria have since stopped all manufacture and possession of kites. The kite ban was enforced immediately, with police forces seizing over 1,500 kites in Cairo and around 300 in Alexandria in 2020. The kites were destroyed and citizens were fined . The ban was implemented in order to ensure the safety of citizens and national security.
Since then, the skies of Egypt have been cleared of the brightly colored kites that once invaded them. For passersby, kites will always be a fond memory for sore eyes, and for kite enthusiasts and pilots, kite flying will remain a treasured activity.
---
Subscribe to our newsletter
---