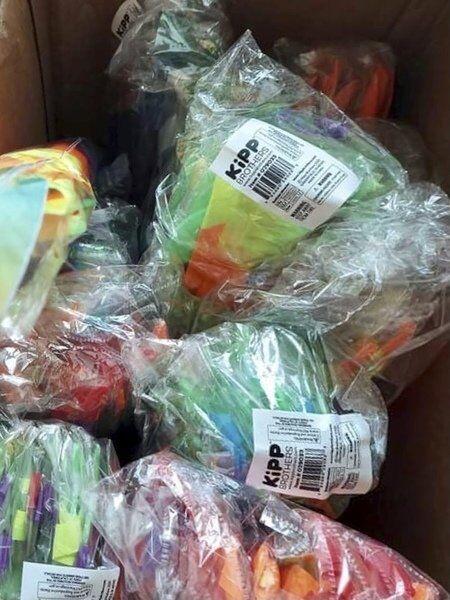 Let hope fly | Local News
PLATSBURGH – As sailors race with boats on the lake, teams compete on the sandy beach volleyball court and other festivities unfold, the National Alliance Against Mental Illness (NAMI) of Champlain Valley plans to color the sky with hope.
MAYOR'S CUP
Today is the 44th edition of the Mayor's Cup regatta and festival.
Plattsburgh City Beach will host the event all day, and thanks to both the City of Plattsburgh and the Plattsburgh Sunrise Rotary Club, entry to today's beach is free.
The new festival location, moved out of downtown, will give participants a front row seat in the regatta on Lake Champlain.
Other earthlings 'festivities include cornhole and volleyball tournaments, a 5km run, kayaking excursion, kids' corner, food trucks, and live music.
Or, you can fly a kite.
RAISE A UP
The National Alliance for Mental Illnesses (NAMI) of Champlain Valley will be hosting the free "Let Hope Fly" event today, distributing 140 colorful kites at City Beach starting at 1 pm.
Executive Director Amanda Bulris-Allen said NAMI competes in the Mayor's Cup every year, but said the event's move to City Beach prompted her to be a little creative with what it would look like. this year.
The idea of ​​flying kites came to him on a Friday afternoon.
"I think it's very symbolic. The idea is to lift a kite to lift each other up."
"MORALS ARE FALLING"
Reflecting on 2020, Bulris-Allen noted the cessation of many enjoyable activities, including community and / or group events.
"Most of us have had times where we have felt isolated, alone," she said. "I think for all of us morale is really low; especially for those affected by mental health issues, morale is very low. The crisis in the north of the country has just intensified and it has become overwhelming for the mental health community to be able to help in the best way possible. "
And, she added, as daily life returns to normal, community members may struggle to reintegrate.
"A lot of us have been working throughout the COVID period and so I think the workforce – we feel it. Being able to support people during a time when some of us maybe don't feel not at best can be really difficult. "
LET HOPE FLY
To help the community stand up in unison, Bulris-Allen thought these kinds of events were important to demonstrate that "there can still be hope even though we have all been through these truly horrific events."
"When we think of mental health, we think of purpose and life and how you spend your time," she said. "It's not just the roles you play in your life, but also the opportunities to have joy in your life."
Assemblers will be on site Saturday to hand out kites on a first come, first serve basis and to help them fly high.
Members of the community were also invited to bring their own kites.
There will be a chance to participate in a raffle.
RAINBOWS
The kites, ordered in bulk online, to be distributed by NAMI are striped in the colors of the rainbow: red, orange, yellow, green, blue and purple.
Bulris-Allen said she remembers the early days of the pandemic last spring.
"This, in a way, corresponds to when COVID first happened and people were drawing rainbows in their windows to hope."
Email McKenzie Delisle:
Twitter: @McKenzieDelisle