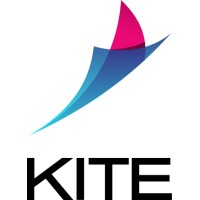 KITE Announces Seed Round Funding and Nucla Platform Launch
"If you follow businesses today, there is no other platform as powerful as Nucla for centralizing your ecosystem intelligence and making strategic decisions," said Mark Silva, CEO of KITE.

SAN FRANCISCO (PRWEB)
06 July 2022
KITE Solutions Inc., the leading enterprise ecosystem management platform, today announced the closing of its $3 million funding round to fund the scaling of sales, distribution and the launch of its Nucla platform.
Nucla is the "core" of the entire startup ecosystem allowing people to better track and share company information. Today, the platform helps teams aggregate and organize all types of enterprise data.
"We are really excited to announce these milestones," said KITE CEO Mark Silva. "If you follow businesses today, there is no other platform as powerful as Nucla for centralizing your ecosystem intelligence and making strategic decisions. Nucla unlocks proprietary institutional knowledge about companies or segments held in your data and by subject matter experts within your organization. We are very proud of our work with the most recognized and important brands and Global 5000 companies, as well as the adoption of the Nucla platform by our data, accelerator and consulting partners," concluded Silva.
"Nucla was developed and designed by an incredible team with a mix of creative minds and hardcore developers," said Nick Mathers, COO of KITE. "The platform includes everything from re-architecting and rebuilding back-end infrastructure to accelerating integrations with third-party firmographic data providers. This also includes internal tools where our users house company information, front-end workflows, and capabilities to optimize users' ability to create reports and share information with their network. We continue to move rapidly towards our vision of bringing the entire Nucla ecosystem on track to unlock a new, more advanced way for everyone to stay up-to-date with the companies and trends that will impact their business.
About Nucla
Nucla (formerly KITE SRM) is the leading platform for companies, consultants, accelerators and investors to centralize, manage and share data on the companies they follow. Nucla enables teams to dynamically pull or receive enterprise data from all of their trusted sources in one central location:

Integrate internal tools such as Microsoft Dynamics, Salesforce and Affinity CRM or Typeform to aggregate company data hosted in multiple tools

Connect firmographic data sources, including Crunchbase, Clearbit, Owler, SimilarWeb and premium data providers like Pitchbook, to have dynamic company data side-by-side, creating a complete view of any business

Holistically or selectively receive or share business information with other internal teams and external partners or customers.
Nucla empowers any business monitoring team to work more efficiently and transparently, accelerating smarter decisions and increasing results. Today, the Nucla platform is operated by screening, innovation, R&D, business development, research, venture capital, and accelerator teams in nearly every industry, including CPG, healthcare healthcare, financial services, government, pharmaceutical, media and entertainment, manufacturing, technology, etc. .
For more information, please visit http://www.nucla.com.
Share the article on social networks or by e-mail: