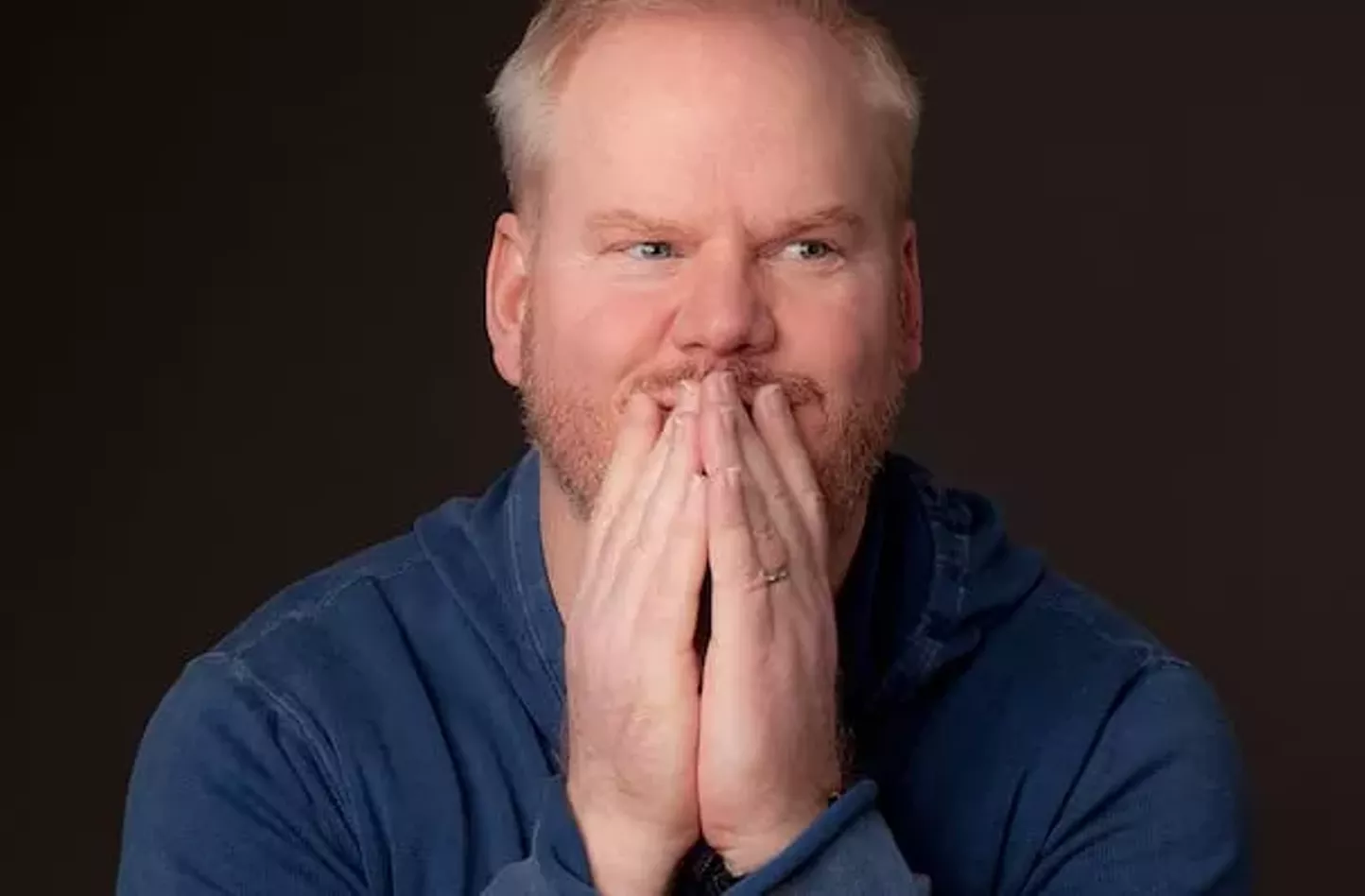 Get off the couch! 5 events to attend in February | General Arts & Culture | Hudson Valley
Fight the February urge to stay home and enrich your life with these Hudson Valley events. Laugh with live-action comedies from Jim Gaffigan and Pete Correale, celebrate the legacy of John Lewis with a screening of the documentary John Lewis: good problem; and more this month.
THE COMEDY
February 25 to the Palace Theater
February 26 at Mid Hudson Civic Center
With the cartoonish voice of an Adult Swim cartoon character and a clean brand of humor that has near-universal appeal, voice actor and comedian Jim Gaffigan has been making America laugh for more than two decades. He has a handful of comedy specials and multiple Grammy nominations for his trademark observation routines that cover topics ranging from fatherhood to eating and laziness. He's also not above the occasional poop joke. Gaffigan brings his stable of vocal impressions to Albany for a double-header on Feb. 25 and to Poughkeepsie on February 26 as part of the "We All Deserve This fun visit.
THE COMEDY
February 26 at the bearsville theater
With his thick Long Island accent, dramatic facial expressions and occasionally wild posturing, Pete Correale often sounds more like your friend's hilarious, eternally pissed-off uncle than a stand-up comedian. Whether he's about having a kid in his 40s, sports, marriage, pop culture, or everyday life, Correale brings a relatable perspective that will nonetheless have you constantly laughing. Co-host of "The Pete and Sebastian" podcast on SiriusXM and former writer and performer of "Kevin Can Wait", he is often touted as an underrated talent by fans. Interpreter several times in "The Daily Show", Letterman and Conan, Correale passes by Woodstock's Bearsville Theater February 26.
MOVIE
January 28 to be determined at Upstate Movies
A darling of film festivals, the innovative animated film that mixes genres To flee straddling the border between memory and documentary. The film brings to life the untold story of Amin Nawabi's physical and emotional journey as a child refugee fleeing Afghanistan for Denmark. Before his marriage, Nawabi takes a leap into his past, opening a painful chapter that he has kept sealed for more than 20 years but which threatens to disrupt his life and that of his future husband. Told by Nawabi in Danish, as he tells it to director Jonas Poher Rasmussen, the story is primarily represented through animation with flashes of live footage, an evocative cinematic experience that spans the emotional spectrum.
ACTIVISM/CINEMA
February 5 at the Rosendale Theater
Postponed from MLK Day in January, this double header at Rosendale Theater celebrates the life and legacy of Dr. Martin Luther King, Jr. The event will begin at 3 p.m. with a staging of "Let it Shine, Living History Musical," narrated by Jessieca McNabb of Radio Kingston and hosted by actors and local musicians, dancers. The event will also honor Ulster County's current human rights and social justice leaders. At 5 p.m., the cinema will screen the 2020 documentary John Lewis: good problem, which tells the story of legendary congressman and lifelong activist John Lewis through interviews and rare archival footage. Stick around after the screening for a discussion led by local history teacher Albert Cook.
THEATER
From February 24 to March 6 at SUNY New Paltz
In 1920, Harvard University formed a secret tribunal to deal with charges of "homosexual activity" following a student's suicide. A docudrama conceived by Tony Speciale and developed in conjunction with members of his ensemble, Plastic Theatre, "Unnatural Acts" details the formation of the Secret Court and its persecution of gay students. The play, which debuted at the Off-Broadway Classic Stage Company theater in 2011, will be hosted by SUNY New Paltz students just over 100 years after the real events.
CONFERENCES AND CONFERENCES
Hudson Valley Lost Amusement Parks
February 9, virtual via Zoom
The Hudson River Maritime Museum's "Follow the River" lecture series is as meandering as its title suggests, covering topics ranging from maritime to local. The next episode, "Hudson Valley Lost Amusement Parks,will be led by historians Wes and Barbara Gottlock. The duo, who have published six books together, including one on the subject, will tell the story of the area's many past amusement parks, which grew alongside the population and transport boom of the 20th century and served as recreational destinations. to the region for more than 50 years.