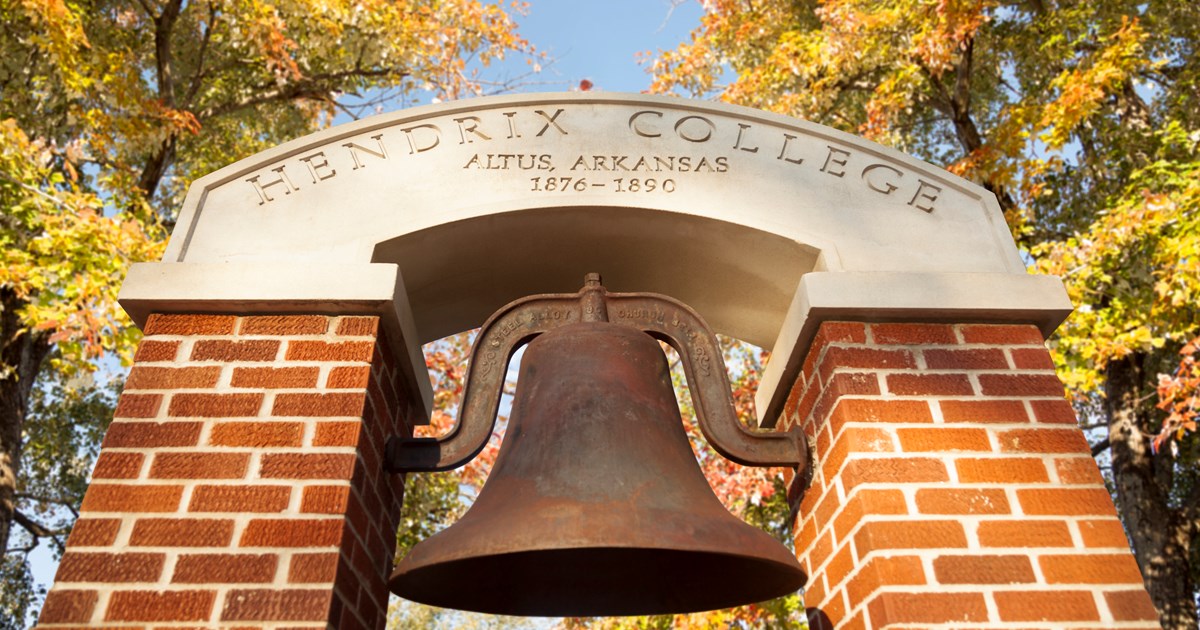 Fighting disinformation: Professor Hendrix's open-access course and New York exhibit highlight the need for media literacy
CONWAY, Ark. (January 20, 2022) – Dr. Joshua Glick wants you (and everyone else) to know that seeing doesn't always have to be believing.
Glick, Isabelle Peregrin Odyssey Assistant Professor of English Film and Media Studies at Hendrix College and a fellow at the Massachusetts Institute of Technology (MIT), designed "Media Literacy in the Age of Deepfakes." Created in collaboration with colleagues at MIT's Center for Advanced Virtuality and hosted by OpenCourseWare, the open-access online course is available free of charge to anyone with an internet connection.
Building on this project, Glick also co-curated with Barbara Miller an exhibition currently on view at the Museum of the Moving Image (MoMI) in New York: Deepfake: unstable evidence on screen. The show will continue until May 15, 2022.

Cultivate media literacy
The course, available at https://deepfakes.virtuality.mit.edu, teaches students and teachers about the history of media manipulation, the rise of "deepfake" videos, and some civic applications of emerging technologies. It is important to note that the individual course modules aim to teach digital media literacy, which includes sharing tools and techniques to combat the spread of disinformation.
Glick's teaching and civic engagement work at Hendrix is ​​directly related to this material. English majors recently enjoyed its fall 2021 course, The media in the age of fake news, a seminar that contributes to the media studies component of the department's curriculum.
"The course approaches this pressing topic from a variety of angles," Glick said, noting that everyone from journalists to technologists to public policy experts to everyday citizens is interested in these issues. "First, we dive deep into the history of misinformation, then some of the recent forms we're seeing, and finally a discussion of what we can do to fight back."
The online course includes a suite of three modules and numerous teaching resources. "The project provided the R&D to create new in-person courses and incorporate new units into classes such as Contemporary documentary and Introduction to Film Studies", Glick said. "It also gave me ideas for future events of the Pericles Project and more writing for the public. And I love how what we talk about in class can live on and benefit a larger community.
The course can be completed in as little or as much time as the user chooses to commit. Although a teacher can choose to assign a module as a detailed assignment, they can also use it as a starting point for an entire course.
An exhibition demonstrates the danger of deepfakes
With advances in machine learning technology enabling the creation of deepfakes, it has never been harder to separate fact from fiction and truth from illusion on screen. Deepfake videos use artificial intelligence (AI) to simulate people saying or doing things they never said or did. With social media enabling the sharing of moving images with large segments of the population in ever shorter timeframes, deepfakes are more immediately believed or challenged based on the viewer's entrenched perspective.
Deepfake: unstable evidence on screendemonstrates the instability of on-screen truths and places them in a historical continuum from the late 19th to the early 21st century.
The centerpiece of the exhibition is In the event of a lunar disaster, a deepfake art installation co-directed by Francesca Panetta and Halsey Burgund that uses AI technology to conjecture an alternate history of the Apollo 11 mission, shown on a TV in a vintage living room. Glick was the education producer for In the event of a lunar disaster, an MIT Center for Advanced Virtuality production that won an Emmy Award for Outstanding Interactive Media in 2021.
To organize the exhibit, Glick worked with Barbara Miller, MoMI's deputy director for curatorial affairs. "It has been such an enriching experience. Given all that is happening in the United States and around the world, it is important that people have a critical understanding of the dangers and progressive possibilities of emerging technologies. Teaching in a liberal arts environment really propelled this work and facilitated my collaboration with the museum. In turn, I'm excited to bring students to the show (covid permitting) and continue to incorporate what I learn into my coursework. »
About Joshua Glick
Joshua Glick joined the faculty at Hendrix College in 2015. He holds a Ph.D. in Film and Media Studies and American Studies from Yale University. His research and teaching explore global documentary, critical race studies, emerging media, and Hollywood as an evolving form of industrial and artistic production. Glick is currently writing a book that examines how the rise of post-1989 neoliberalism and seismic shifts in media industries have galvanized interest in documentary from both the left and right of the political spectrum. Together with Patricia Aufderheide, he also co-edits the Oxford Handbook of Documentary, which engages scholars and practitioners in dialogue about the ethics and art of social justice filmmaking.
Glick's film and public humanities projects involve collaboration with archives, museums and community media organizations. He served as Moving Image Curator for the NEH-funded exhibition, Coney Island: Visions of an American Dreamland, 1861-2008.
About Hendrix College
A private liberal arts college in Conway, Arkansas, Hendrix College is consistently recognized as one of the nation's leading liberal arts institutions and is listed in Colleges That Change Lives: 40 Schools That Will Change The Way You Think About Colleges. Its academic quality and rigor, innovation and value have made Hendrix a fixture in many university guides, lists and rankings. Founded in 1876, Hendrix has been affiliated with The United Methodist Church since 1884. To learn more, visit www.hendrix.edu.