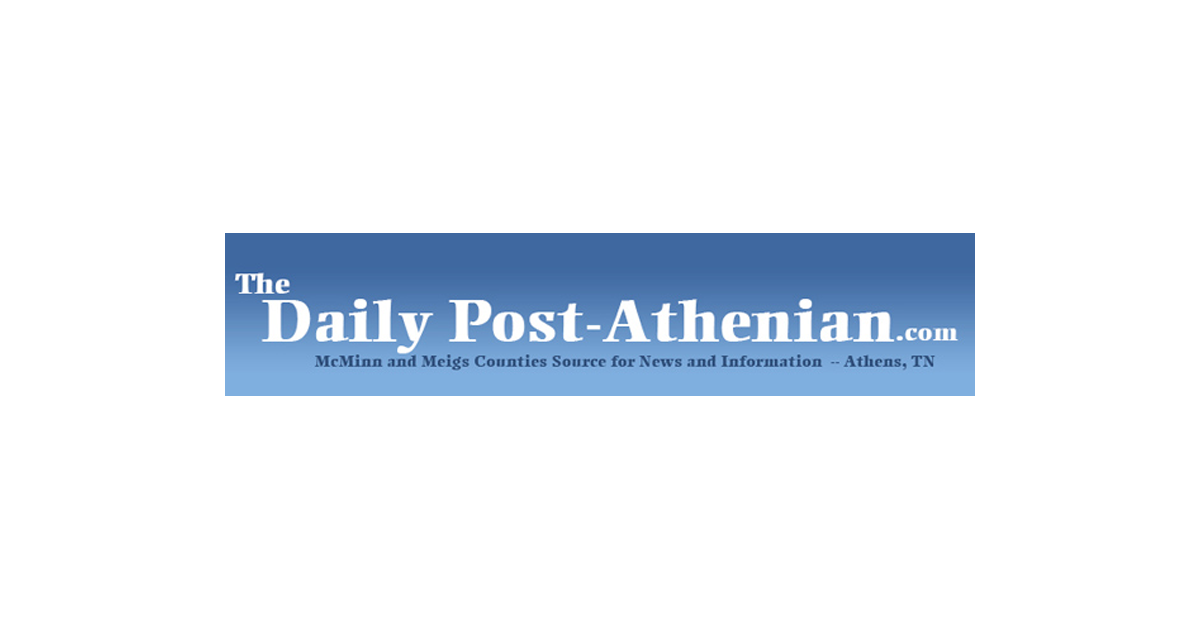 Cherohala Skyway Festival scheduled for Saturday at Tellico Plains | New
The Charles Hall Museum & Heritage Center is gearing up for its fifth annual Cherohala Skyway Festival, scheduled from 10 a.m. to 5 p.m. on Saturday, October 23, at the museum and on its grounds.
Free entry. There will be a preferential parking fee of $ 5 per vehicle. All proceeds go to support the museum's mission of preserving local and regional history.
"The planning and hosting of the festival is one of our major events at the museum," said Pam Hall Mathews, chair of the Charles Hall Museum & Heritage Center board of directors and event coordinator. "It feels like a big community gathering with guests, as locals and tourists come together to enjoy the festival and the museum's many collections."
This year's event commemorates the 25th anniversary of the completion of the Cherohala Skyway.
"The Museum and the Cherohala Skyway exemplify my father's (late Charles Hall) lifetime work for Tellico Plains," said Mathews. "We all need to make this continue. Buying a hot dog, paying the $ 5 parking fee, volunteering or being a financial sponsor keeps us going and secures the future of the museum for the benefit of Tellico Plains and County Monroe.
The Charles Hall Museum & Heritage Center, a 501 (c) 3 non-profit with free admission, will be open for self-guided tours of the two buildings, which showcase thousands of artifacts, images and historical documents.
A professionally produced video, "Highway To The Sky," will be shown throughout the day in the meeting room in Building 2. The seven-minute video features footage and photos of the first Tellico Plains-North Carolina wagon trains , as well as the construction and completion of the Cherohala Skyway. Funding for the video was made possible by a grant to the museum from the John D. Grubb & Louise G. Sumner Fund of the East Tennessee Foundation for Monroe County.
DVD or USB versions of the video will be available for purchase for $ 15 each. Profits will help the museum complete the Wagon Train exhibits and a large historical map.
The Cherohala Skyway Festival art exhibit at Tellico Plains Kiwanis Club will also be on display on tables and stands in Building 2. The art exhibit features artwork from Tellico Plains Junior High School and classes art from Tellico Plains High School.
Mountain music
The Cherohala Skyway Festival will feature musicians and bluegrass groups. The Mountain Music String Band will kick off the entertainment at 9 a.m.
The Graves Brothers, made up of Tellico Plains native Tim Graves, a member of The Farm Hands, and his brothers Tedd and Mike, will perform at 10:15 am At 11:45 am there will be an "Uncle Josh" bust donation Graves and stories with Josh and Evelyn Graves' oldest son, Billy Troy Graves, before The Farm Hands took to the stage at noon. The Farms Hands are veterans of the Grand Ole Opry. This quartet has more than 60 national awards and nominations. They are Grammy Award winners, Bluegrass Music Artist of the Year, successful songwriters and famous instrumentalists.
Entertainment also includes corking by Deb McCarter, playing the Cherokee flute by Jack Holland, Tim Decker & Tennessee River and Just Us.
The SongFarmers will have a gathering corner on the porch in the courtyard of Museum Building 1.
The Josh Graves Memorial Dobro Pickoff Contest, sponsored by Monroe County Tourism, will take place at 3 p.m. The competition is limited to 10 entries. There is no charge to participate in the contest.
Tim Graves, dobro player for The Farm Hands, 14-time Dobro Player of the Year winner, and nephew of the late Josh Graves, will host the human interest story-entwined pick-off competition on 'Uncle Josh'.
First, second, third and fourth place prizes ranging from $ 100 to $ 250 will be awarded. To get in, call County Archives Director Jo Stakely at 423-519-0334.
In addition, Harold and Peggy Randolph will be rewarded for loaning the museum an authentic Josh Graves dobro. "Uncle Josh" played the resonator for several years and named him "Elbert".
The Graves family believed the instrument was long damaged or lost and Tim Graves will share his story of the quest for "Elbert". He also promised to play some tunes on "Elbert" which he played with his uncle Josh.
Activities for all ages
In addition to mountain music, there will be a variety of free activities to keep the kids entertained, including inflatable games, a meet and greet with the Princesses and Princes of Team Lexi, barrel train rides, a petting zoo, crafts and other activities; and Cherokee games. All ages can also enjoy free horse-drawn wagon rides with the Shadden family and hay rides pulled by Mahindra tractors (provided by East Tennessee Turf & Tractor) throughout the day.
The Sawdust Dig, sponsored by Volunteer Federal Savings Bank, is back this year. Children up to 11 years old will be able to dig for treasures and money. Participants will be divided into age groups and the sawdust pile (and lots) will be recharged several times for this event.
For a small fee, there will be a pumpkin painting with the proceeds going to the Tellico Plains High School Beta Club. Kids 11 and older can make a corn cob doll for $ 5 in the Living History Zone at 11:30 a.m. and 2:30 p.m. Beauty for Ashes will also feature makeup and hair coloring for one. small fee, with proceeds going to Tooter Coleman Tellico Plains High School Scholarship Fund.
The festival will also feature artisans and artists who will showcase numerous products, photography, painting, jewelry, leather, ceramics, quilting, needlework, woodwork and more. . All items are handmade or hand decorated or designed.
Living history
Go back in time in living history spaces. There will be demonstrations and games describing the life of the Cherokees in the early 1800s, in addition to a Tennessee Trail of Tears Association booth with maps and information on the routes the Cherokees took when they were forcibly evicted from their land.
Learn to use a cut-off saw at the Benton MacKaye Trail Association booth, watch musket making at the Sons of the American Revolution booth, throw an ax, watch a flour mill grind corn into cornmeal, use a husker corn, make your own rope, learn about blacksmithing and more.
"The area of ​​living history is my favorite," said Mathews. "It's such a fun way for people to learn more about our history. "
Those interested can also bring an antique tractor, lawn mower, small engine, farm implements or classic vehicles to Charles Hall Field, located behind the museum, before 8:30 a.m. James, Kristi and Zack Blankenship will oversee this exhibit . There is no registration fee to participate. For more information, call James at 423-519-6009.
Southern specialties
Prior to the start of the festival, attendees can drop in to eat a free breakfast with the First Baptist Church in Tellico Plains from 8:30 a.m. to 10 a.m.
During the festival, guests can satisfy their appetites with southern specialties, such as the Pork Palace pulled pork platters and fried 'tater bowls. A&A Meat Co. will be there to fry a thick slice of bologna on grilled Texan toast with grilled onions and grilled cheese sandwiches. Raby's Diner will feature gourmet hot dogs with their grandmother Yvonne's Tellico Beach Drive-In coleslaw, loaded nachos and Frito pies. Slim's Burger Joint will feature burgers with all the southern fixins, including crinkle-style fries.
Dessert choices include funnel cakes, kettle corn, popcorn, homemade pork rinds, caramel apples, cotton candy, mini bundt cakes, ice cream cones, ice cream soft and a wide variety of baked goods from the Tellico Plains Public Library bake sale.
"Before or after the festival, experience the excellent views of the mountains and river valleys surrounding the Tellico Plains by driving the Cherohala Skyway, a National Scenic Drive and Gateway to the Cherokee National Forest, or by visiting the Bald River falls 90 feet, during peak fall color season, "said Mathews.
For more information about the festival, visit the website, call 423-253-8000 or email charleshallmu [email protected]
Updates are available on the 5th Annual Cherohala Skyway Festival event page on the Charles Hall Museum & Heritage Center Facebook page. The museum is located at 229 Cherohala Skyway in Tellico Plains.