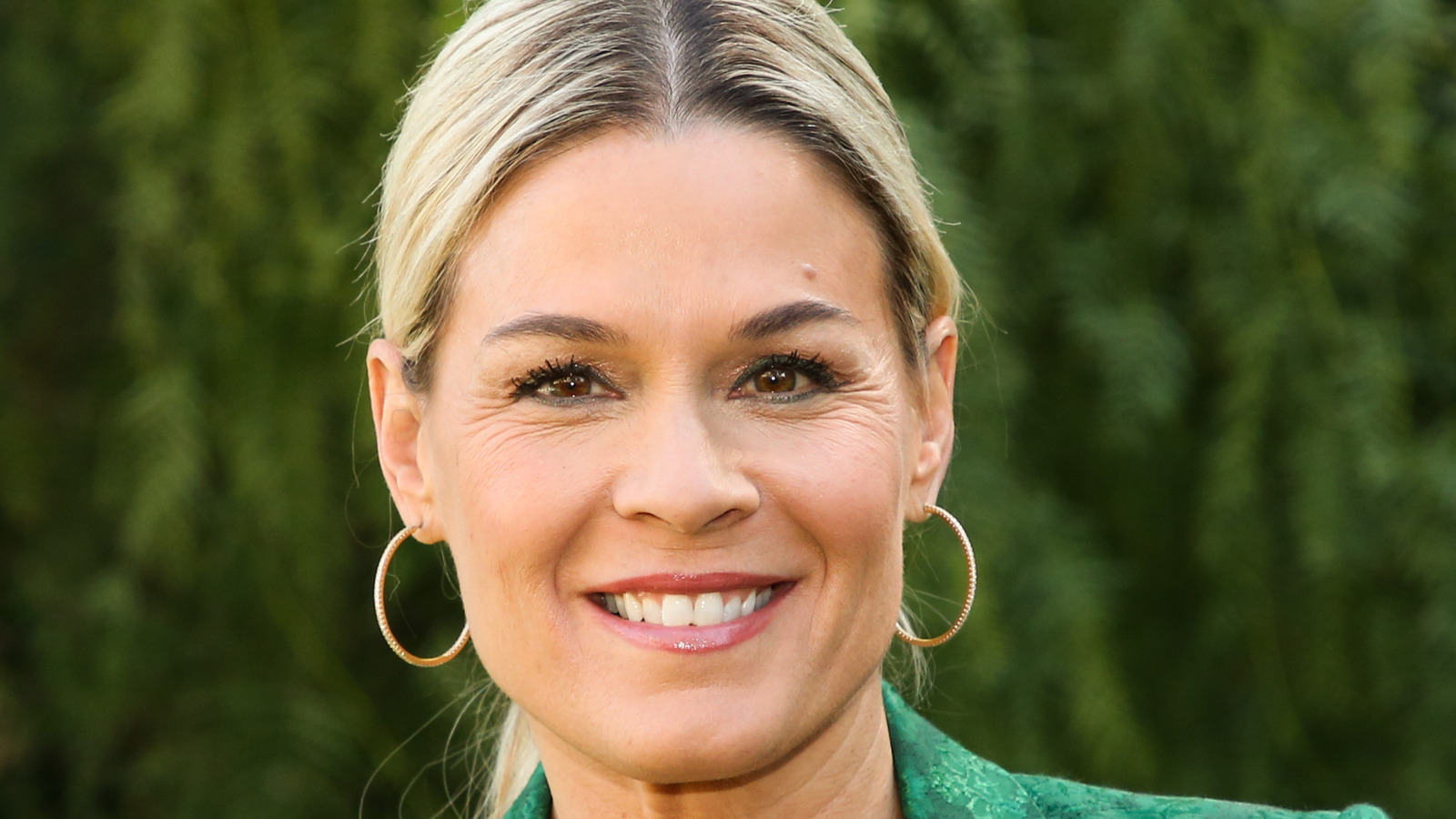 Cat Cora says you need five things to have a well-stocked pantry
In a recent interview with Money, Cat Cora revealed three budget rules that every home chef can follow. That first one is easier said than done: always buy essential tools rather than shiny new things. So next time you're at Crate & Barrel, keep your head down and pass the high-end cake mixers and pressure cookers with triple-digit price tags. "You really only need a few different things: a great set of knives, cutting boards. The basics: a whisk, spoons, ladles and spatulas. A blender, a mixing bowl. And great pots and pans," the "Iron Chef America," the star pointed out.
Another easy way to save money is to create inventory lists. Cora suggests going through your pantry and fridge weekly to see what has gone wrong or is about to go wrong. If it's expired, throw it away. If it's on the brink, incorporate it into the evening meal. Create lists of items that need to be restocked and ingredients that you need to use in the following days. Not only will this reduce food waste, but it will also increase your money.
This brings us to Cora's third budget rule: stir fries and tacos are your best friends. "A stir-fry is one of those kitchen sink classics that you can put anything in," she told Money, listing ingredients like protein, bulk vegetables, rice and noodles. Tacos are another budget-friendly way to use up miscellaneous or near-stale ingredients, proving that saving money and being convenient can be very tasty things to do.