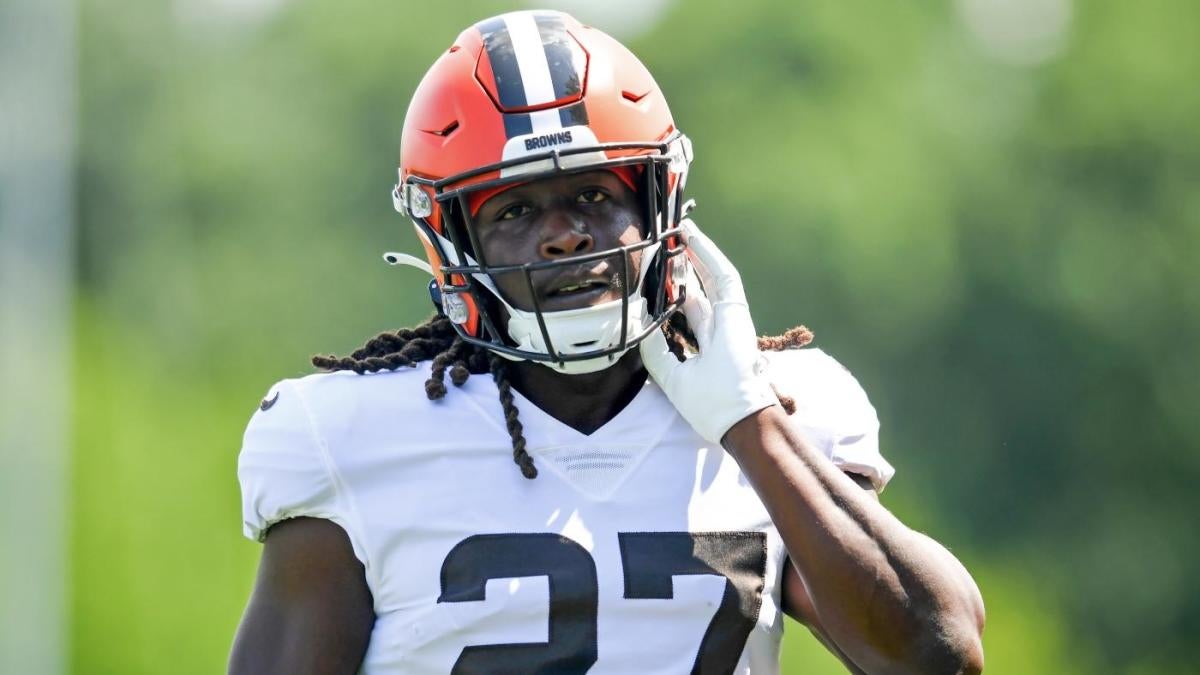 Browns' Kareem Hunt injured non-contact calf in fourth quarter loss to Cardinals
Getty Images
Cleveland Browns running back Kareem Hunt injured his calf in the fourth quarter of Sunday's game against the Cardinals. Hunt was blocking, then fled for a potential pass-catching opportunity, but fell in the process. Hunt couldn't put any pressure on his leg before two staff members helped him out of the pitch. He immediately entered the blue medical tent on the sidelines and was then transported to the locker rooms.
As he sat on the cart, Hunt looked very dejected, as if he knew the severity of his injury. Cleveland kicked him out of the game soon after. The Browns were already without Nick Chubb – and starting offensive tackles Jedrick Wills Jr. and Jack Conklin – coming into this game.
Hunt finished the game with 14 carries for 66 yards and three receptions for 12 yards. At a few points this season, Cleveland ran out of energy and Hunt was able to reinvigorate them. Ernest Johnson came on with Hunt and Chubb absent. Chubb has yet to be ruled out for Thursday Night Football against the Broncos.
Baker Mayfield and Odell Beckham also came out for parts of the game with injuries. The effort in this game was very unusual for the Browns since the hiring of Kevin Stefanski. It was more reminiscent of the old Cleveland teams led by Hue Jackson or Freddie Kitchens.
Cleveland is down to 3-3 this season with the loss. They occupy third place in the AFC North behind the Ravens and Bengals.
Can the Browns repeat their epic 11-game winning season? How will Baker Mayfield fare in Year 4? Download CBS Sports app for getting the latest Cleveland news, plus insights from our team of football gurus. If you already have the app, be sure to set the Browns as your favorite team for lightning-fast updates.